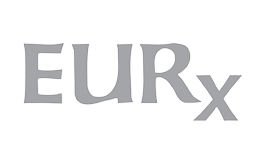 SG qPCR Master Mix
Sensitive, high precision (2x) master mix for quantitative real-time PCR and two-step RT-qPCR. Very low background. Compatible with all widely-used real-time PCR cyclers not requiring ROX. Complete set with separate Uracil-N-Glycosylase and PCR water.
Detailed Product Description
English Version
Deutsche Version
Application Example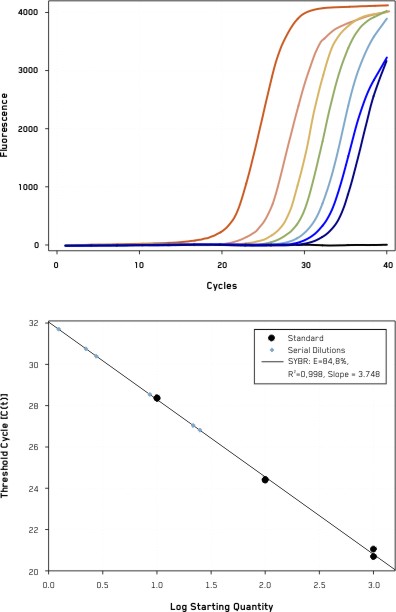 Figure:
SG qPCR Master Mix: Sensitive RealTime PCR from a series of seven template DNA dilution steps and one negative control. Standards: 2500, 250 and 25 ng bacterial genomic DNA, respectively. The template copy number (= number of genomes) in serial dilutions ranges between 1000 to as few as 1.2 template copies per assay, respectively.
SG qPCR Master Mix (2x) - Package Contents
2x Master Mix containing

optimized reaction buffer,
dNTPs (dTTP is partially replaced with dUTP),
SYBR Green I dye.

Uracil-N-Glycosylase,
H2O, PCR grade.
Optionally supplied, if needed:
25 mM MgCl2 solution. If required, please request this component along with your order.
Related ProductsAdditional Resources

qPCR Master Mix Logsheet